Van Gogh's Dog Mixed Media Original Art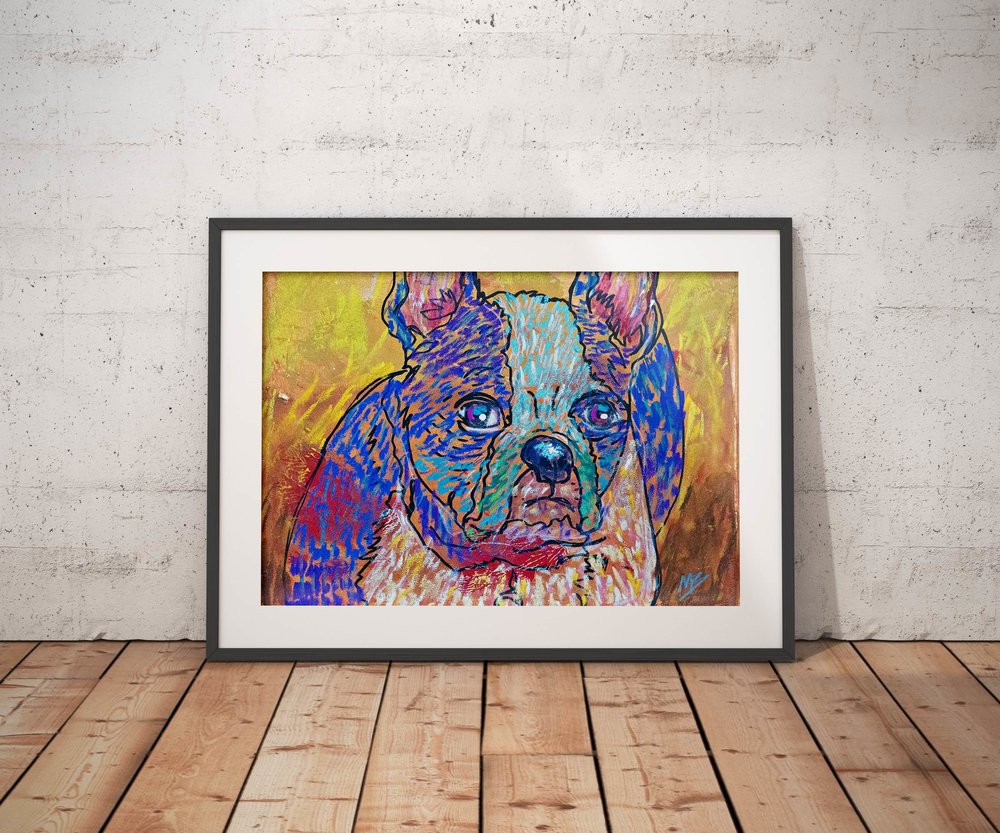 Van Gogh's Dog Mixed Media Original Art
I created this piece as part of Facebook live demonstration for Vango Art. You can watch me explain my process and put the finishing touches on "Van Gogh's Dog".
This is a dog that I imagine Vincent Van Gogh would have had. If Vincent had know the companionship of this loyal dog, perhaps he would not have suffered quite as much.
Original Mixed Media Art. 9x12 inches on paper.